For those of you who don't know, there's now a Biliteracy Now Podcast available on iTunes and the Podbean App! Episode two is all about the balanced literacy components and how to organize your daily schedule. Below is a visual of each component (there are more components out there!) with a brief description.
My teachers are expected to include a read aloud, reading workshop, writing workshop, word study and small group lessons on a DAILY basis. For 3rd and 4th grade, we don't require shared reading to be a part of their daily routine, and guided reading is performed during the independent practice time as a small group lesson. Everything else is a non-negotiable.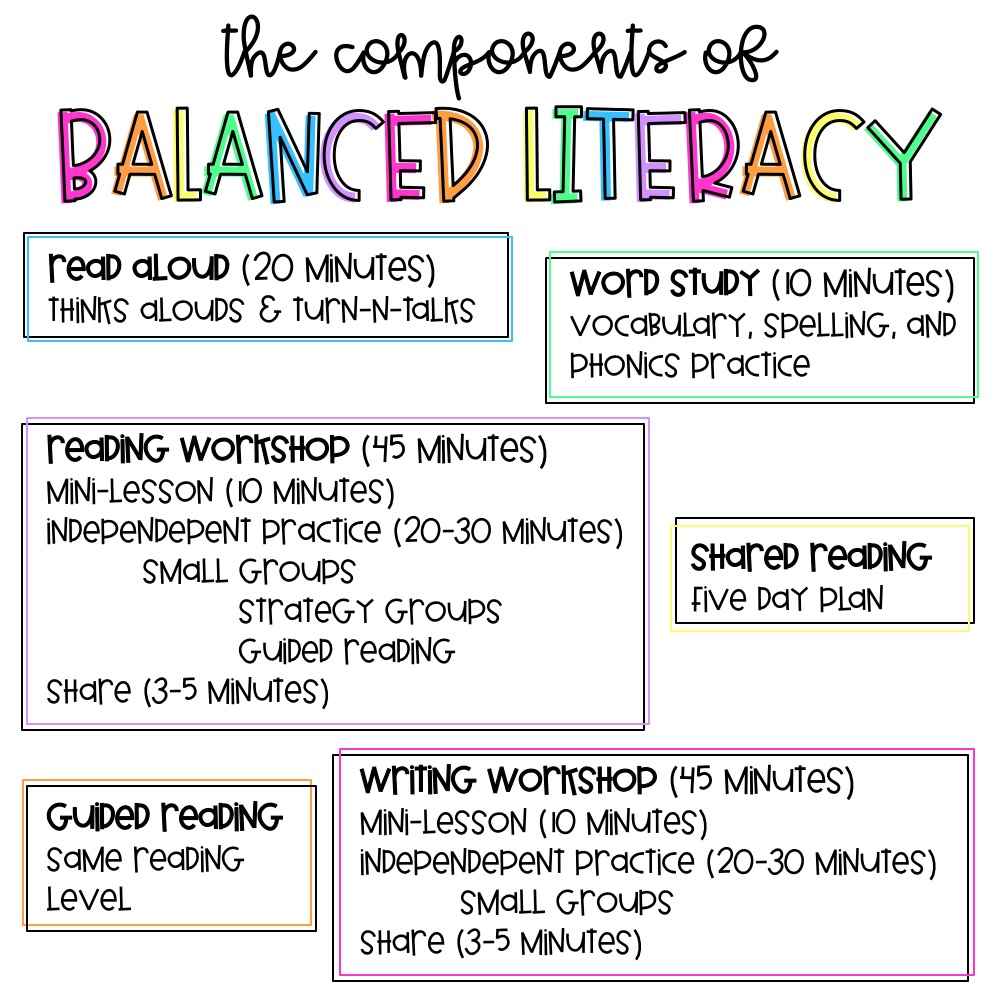 Here are some important things/tips to keep in mind:
Be explicit during your mini-lesson
Follow the "I do, We do, You do" strategy when you're teaching reading and writing
Find ways to motivate your students to build that stamina because they won't be able to read/write independently for 20-30 minutes on the very first day of school
Be energetic and dramatic during your read aloud
Plan out your read aloud, mini-lessons, and small group lessons ahead of time – don't wing it
Check in with each student at least 2-3 times per week – during reading OR writing workshop
The minutes for each component might have to be lowered for grades K-1
If you would like additional information about these components, download and listen to my podcast (link is on the top right) and/or you can download a free balanced literacy guide on my TPT.